Cher propriétaires et copropriétaires du Domaine du Golf
Le bureau de l'A.S.L. du domaine du Golf de Roquebrune
a la tristesse de vous annoncer le décès brutal de son président , Luc GERMENTIER .
Cette disparition est une grande perte pour nous tous et pour le Domaine .
Amicalement
Nicole de Jerphanion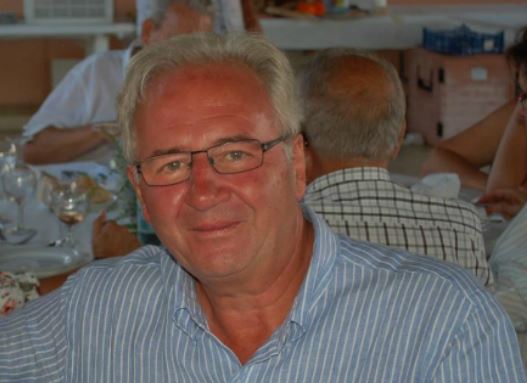 ----------------------------------------------------------------------------------------------------------
In memory: Luc Germentier
It is with great sadness that we have received the announcement
that our friend Luc has died suddenly.
I have worked very closely with Luc the last couple of months
and especially since I have succeeded Luc.
But in reality Luc remained the main person in all files we were busy with.
We have learned as members of the CS a lot of things from Luc.
I am not yet ready yet to take the same role Luc has carried out for years in our Domaine.
We will all miss Luc enormously for his gentleness,
his knowledge but also for his capability to try to find solutions who satisfy us all.
Luc has learnt us all an important life lesson:
with patience, knowledge and comprehension we will result to solve all kinds of problems.
In this same spirit we will continue to govern our Domain with the help of you all.
Luc was president of the HDR for years but he was also president of the ASL.
He succeeded in getting us together.
For me Luc remains president for life and he remains in our memory.
Our thoughts are with Ginette and his family.
We have a great gratitude to Ginette as well who has allowed Luc
to spent so much time for the benefit of our Domain.
Ginette has shown to us all her patience and gentleness.
For the Conseil Syndical
Jan Velthuysen